Music appreciation is so important for everyone. As a Charlotte Mason educator, music appreciation has always been a part of our homeschooling. I love the way that music can be added to a homeschool routine and even have some of our favorite composers to listen to during these times. Taking music appreciation to the next level would be to add music to your homeschool.
How to Add Music to Your Homeschool
If you have never implemented music appreciation into your homeschooling, you may not know where to begin, so I would love to share with you some great resources to help you implement music into your own homeschooling journey.
My daughter has always been a music lover. When she was about 8 years old, we bought her a recorder and a book that will walk her through learning it. I was so blessed to see that not only did she learn the recorder, but went on to teach herself the piano and violin.
I would highly suggest considering adding a recorder to your homeschool and see if one of your children is inclined to learning this skill like mine was!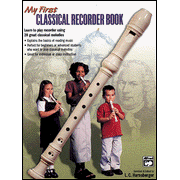 My First Classical Recorder Book
By Alfred Publishing Co., Inc.
Learn the basics of recorder while playing the world's most-loved classical melodies. New notes and important concepts such as rhythm, ties and dynamics are gradually introduced, and attractive illustrations make learning fun. With a unique and easy-to-use approach that unites the experience of classical music with that of learning a musical instrument, this book is perfect for anyone new to the recorder as well as those just looking for easy-to-play melodies. Plastic recorder included.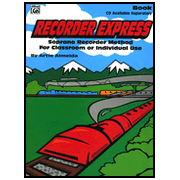 Recorder Express: Soprano Recorder Method for Classroom or Individual Use
By Artie Almeida / Alfred Publishing Co., Inc.
The recorder is the first instrument for many children for good reason. Easy to pick up and play, children will easily learn the basics of reading music and handling an instrument, as well as the joy of playing familiar songs. Moving from note-to-note, students will slowly incorporate greater range into their songs, while retaining the old notes they've learned. 48 pages with fingering chart. The book references the sold-separately CD.
More Music Resources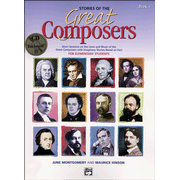 Stories of the Great Composers, Book 1 & CD
By June Montgomery & Maurice Hinson / Alfred Publishing Co., Inc.
Help your elementary students gain a deeper appreciation of music by introducing them to the men and women who created it! Bach to Beethoven, Schubert to Sousa—kids will enjoy reading mini-biographies and stories of 13 composers from the Baroque to Romantic periods. Each chapter highlights important works of a composer; includes question-and-answer activities; and describes the composition on the companion CD. 55 pages, softcover from Alfred.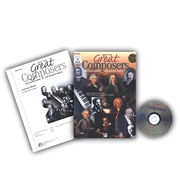 Meet the Great Composers Kit #1
By June Montgomery & Maurice Hinson / Alfred Publishing Co., Inc.
Meet 17 renowned composers of the Baroque through Contemporary periods! Designed to be completed in 20–30 minutes, each unit study features a picture, short biography, and brief overview of the music of a composer, as well as a question-and-answer page. Kit includes a 72-page book, 17 reproducible activity sheets, and a CD that presents works by each composer. An excellent introduction to classical music!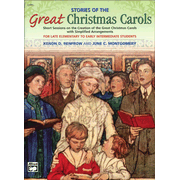 Stories of the Great Christmas Carols
By Kenon D. Renfrow & June C. Montgomery / Alfred Publishing Co., Inc.
Ten beloved Christmas carols are included in this engaging book, along with historical information about the origins of each carol. This edition contains: an easy-to-read story of the creation of each carol; a simplified arrangement of each carol with text; information on those who wrote the text and the music; plus a fun activity page that reviews the information presented.Songs include:
Angels from the Realms of Glory
Away in a Manger
The First Noel
Hark! the Herald Angels Sing
Lo, How a Rose E'er Blooming
O Come, All Ye Faithful
O Holy Night
Silent Night
What Child Is This
While Shepherds Watched Their Flocks
Check out how we study composers, and how we add music appreciation!
---
You may want to check out SQUILT eBooks…